Brand Name:VETO
Panel Size:55 inch
Max Resolution:1920*1080
Size:43 inch optional
picture format:gif,jpeg,png,bmp
audio format:mp3,wma
Back:Cold-rolled sheet metal board
Frame:Aluminum
Product certification:CE,FCC,CCC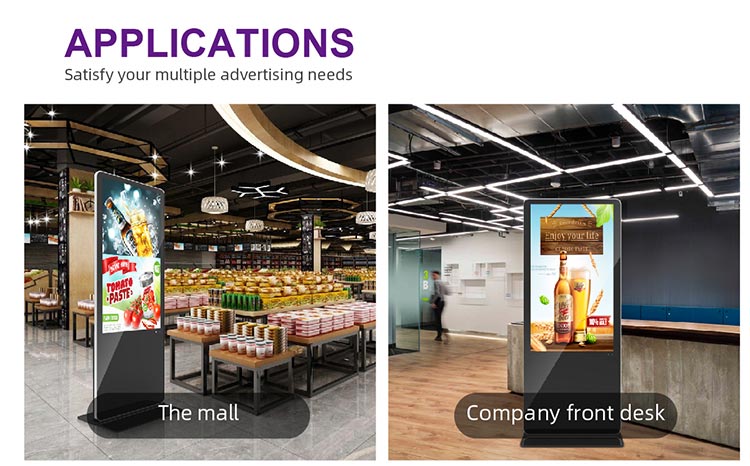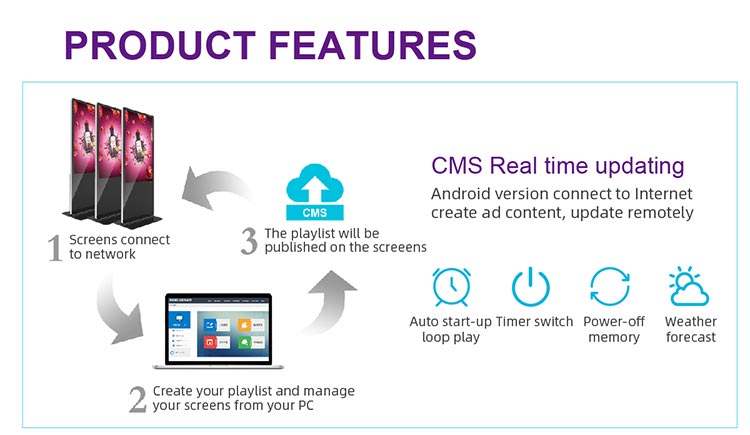 FAQ
1. Q: Where can Floor Stand lcd Totem be used?
A: Various types of electronic signs are used every day outdoors and indoors, such as traffic systems, bus stops, hospitals, museums, exhibition halls, company meeting rooms, stores, hotels, restaurants, etc.
2.Q: What are the size specifications of the lcd Totem?
A: There are a large number of sizes available to support customization, 32 inch-98 inch is no problem
3. Q: Can the lcd Totem have a separate operating system?
A: The lcd Totem comes with a customized operating system, you can choose your preferred operating system from Windows, Android. This way, you will provide your customers with an enjoyable user experience based on their interests.
4. Q: What are the style types of lcd Totem?
A: a: Indoor standard/touch screen model
b: Outdoor standard/touch screen
c:Semi-outdoor standard
d:Double-sided standard/touch screen model
e:Slim double screen standard model
5.Q: Does the lcd Totem also support external storage?
A: Yes, you can insert external memory via USB, HDD and SSD.