WordPress is undoubtedly one of the most popular content management systems (CMS) for creating websites. Its flexibility and user-friendly interface have made it a go-to choice for individuals and businesses alike. However, to unlock the full potential of your WordPress website, integrating it with various tools and services is essential. In this blog post, we will explore some of the best WordPress integrations that can help enhance your website's functionality and improve user experience.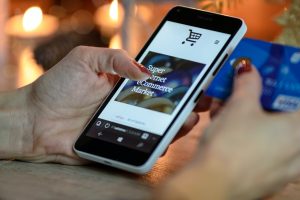 1. WooCommerce:
If you're in the e-commerce business, integrating WooCommerce with your WordPress site is a game-changer. WooCommerce is a powerful plugin that lets you transform your WordPress website into an online store effortlessly. With WooCommerce, you can add products, manage inventory, set up payments, and handle order fulfillment efficiently. Its seamless integration with WordPress makes it easy to create a fully functioning e-commerce website without any technical expertise.
2. Yoast SEO:
To rank higher on search engine results and drive organic traffic to your website, search engine optimization (SEO) is crucial. Yoast SEO is a popular WordPress plugin that helps optimize your website's content for search engines. It provides real-time suggestions for improving your content's readability, keyword usage, meta tags, and more. Yoast SEO enhances your website's visibility, making it easier for your target audience to find you.
3. Google Analytics:
Understanding your website's performance is vital for making informed business decisions. By integrating Google Analytics with your WordPress site, you can gain valuable insights into user behavior, traffic sources, bounce rates, and much more. This data helps you create data-driven strategies to improve your website's content, layout, and overall user experience.
4. MailChimp:
Email marketing remains one of the most effective ways to engage with your audience and drive conversions. With MailChimp integration, you can effortlessly collect email addresses, create mailing lists, and send personalized email campaigns directly from your WordPress dashboard. Automating your email marketing efforts with MailChimp saves time and ensures a seamless communication flow with your subscribers.
5. Sucuri:
Website security is a top priority for every website owner. Integrating Sucuri with your WordPress site provides robust security measures against hacking attempts, malware, and other threats. Sucuri not only monitors and protects your website in real-time but also helps restore your site if it gets compromised. Its seamless integration provides peace of mind, allowing you to focus on growing your online presence.
Conclusion:
Integrating your WordPress website with various tools and services expands its functionality and offers numerous benefits. From creating an online store with WooCommerce to optimizing your site for search engines with Yoast SEO, each integration listed above plays a crucial role in enhancing your website's performance. Explore these integrations and take advantage of their features to streamline your website's functionality, improve user experience, and achieve your online goals. Remember, the right combination of integrations is key to maximizing the potential of your WordPress website and staying ahead of the competition.