In today's digital age, having a website is crucial for any business or individual looking to establish an online presence. However, creating a website is more than just putting up some content. It's essential to include certain pages that provide necessary information and functionality for your visitors. In this blog post, we will discuss the fundamental pages that every website needs and explain their purpose in the simplest English.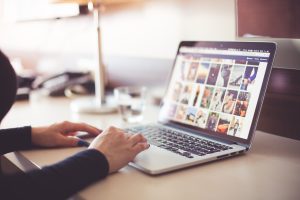 1. Home Page:
The home page serves as the main entrance to your website. It should include a brief introduction, captivating visuals, and a clear navigation menu, allowing visitors to easily find what they're looking for. The home page should provide a glimpse into your website's content and the overall purpose of your business or personal brand.
2. About Us/About Me Page:
The About Us/About Me page provides an opportunity to share your story, objectives, and values. This page offers insight into your background, expertise, and the reasons why visitors should trust you or your brand. It helps build a connection with your audience and showcases your credibility.
3. Products/Services Page:
If you are selling products or offering services, having a dedicated page to showcase them is crucial. This page provides detailed information about what you have to offer, including descriptions, pricing, and any relevant images or videos. Make it easy for visitors to understand what you offer and how they can benefit from it.
4. Contact Us Page:
The Contact Us page allows visitors to get in touch with you. Include your contact details, including email, phone number, and physical address if applicable. Additionally, you can provide a contact form, making it convenient for visitors to send you a message directly through the website. Make sure to respond promptly to inquiries received through this page.
5. FAQ Page:
An FAQ (Frequently Asked Questions) page answers common queries that users may have about your website, products, or services. Addressing these questions upfront can save users time and enhance their experience. Think about the most common questions you receive and provide clear, concise answers to avoid any confusion.
6. Blog/News Page:
A blog/news page allows you to share valuable content with your audience. It is an opportunity to showcase your expertise, offer tips, provide updates, and engage with your readers. Regularly updating this page can help drive traffic to your website and establish you as an authority in your field.
7. Privacy Policy/Page:
A privacy policy page is necessary if your website collects any personal information from visitors. It outlines how their data is handled, stored, and protected. This page helps build trust and transparency, reassuring users that their information is secure.
Conclusion:
Building a website is not just about aesthetics; it's about creating a functional and informative platform for your visitors. By including these essential pages – the home page, about us/about me page, products/services page, contact us page, FAQ page, blog/news page, and privacy policy page – you can provide a wholesome user experience and cater to the needs and expectations of your audience. Remember, simplicity is key, and by simplifying complex concepts in your website's content, you can ensure that visitors have a smooth and enjoyable experience.